The GDPR - HealthCheck service with Thales
The time has come to secure your data
The implementation of GDPR comes at a time when the volume of data collection is exploding whilst being undermined by the lack of security and management of data leakage.
GDPR-Healthcheck is an auditing solution for your information system, aimed at guiding you through the increasaing challenges of data security and compliance.
Built around the entire data lifecycle, this product is the result of a partnership between SSL247® and Thales e-Security.
Characteristics and advantages
The HealthCheck service provides you with a complete analysis of your data management system. Faced with new legal requirements for personal data and the number of growing threats, companies are now required to review both processes and technology, as well as human resource training.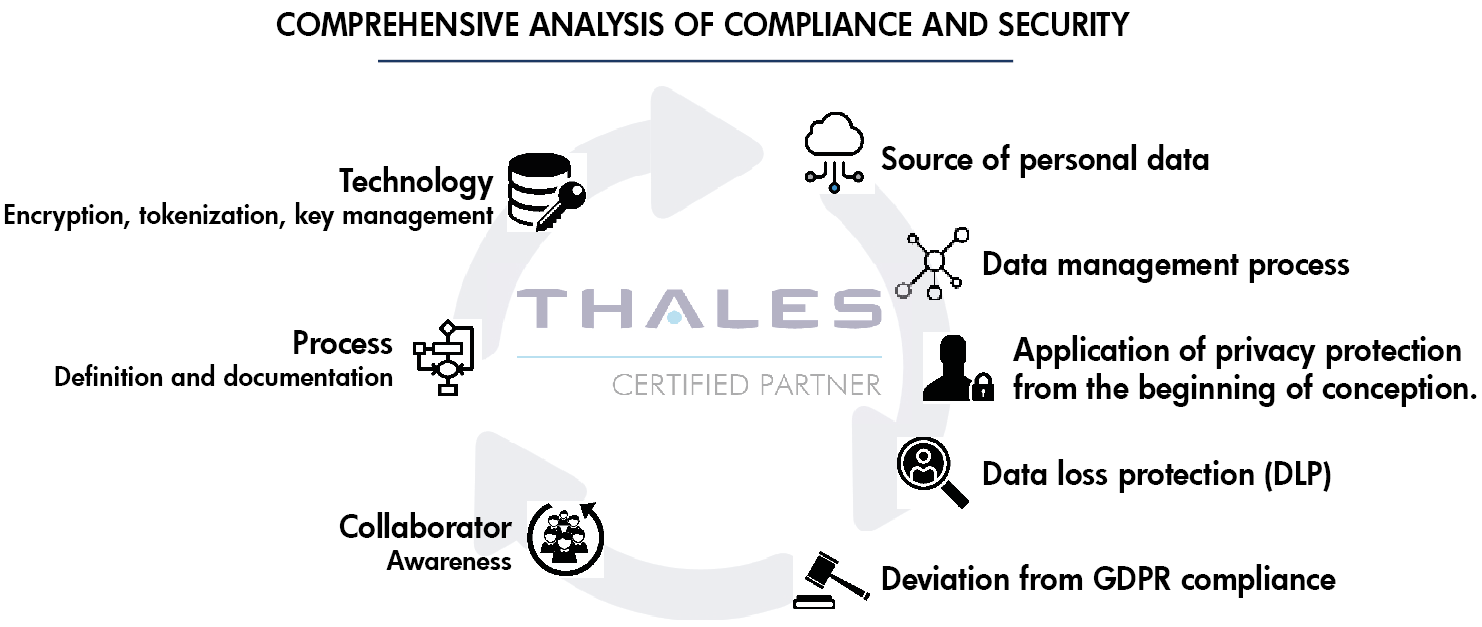 Our partnership with Thales e-Security offers you technical and legal expertise as well as technological resources that are tailored to your company and environment in order to help you meet the ongoing challenges of data collection, processing, and ultimately, data protection.
Road map
The concise and complete audit of your information system takes 5 days
Day 1-2: On-site review of your information system.
Day 3-4: Specific research and report building.
Day 5: On-site presentation of results, workshop, road map and future plans.
At the end of this 5 day period, we will be in a position to provide you with recommendations and to build a road map together to ensure the compliance and security of your data and that of your customers.
Contact Us
For more information, don't hesitate to contact one of our accredited consultants for a no obligation chat.
+45 (8) 082 0060
sales@ssl247.dk
---